Grad Boat Cruise - September 22, 2023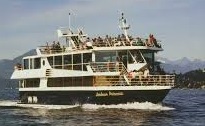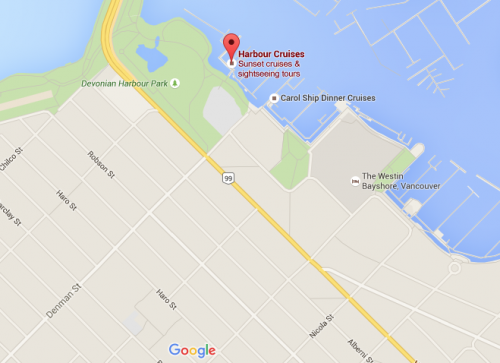 Location: Harbour Cruises - 501 Denman Street, Vancouver BC. (Near the intersection of Denman & Georgia St)
Time:
Boarding begins at 5:30pm. The boat will leave at 6:00pm  (no later) and return at 9:00pm.  The boat will not wait for students who are late.  Upon return students are dismissed downtown at the dock. 
Cost:
$90 per student (includes dinner and refreshments).  Please ensure tickets are purchased by 3:00pm on September 15th.  Tickets can be purchased through School Cash Online, by cash/cheque in the school office, or by cash at the grad committee booth selling tickets at lunch during the week of September 11-15th.
NOTE: ALL students who purchase a ticket MUST complete a permission form that requires a parent/guardian signature. This form must also be returned by 3:00pm on September 15th. 
Students may invite one guest, subject to approval by school admin, who is a grade 11 or 12 student in good standing at another secondary school in Richmond. The guest applications form is available at the bottom of this page. Guest applications are due to the office no later than by 3:00pm on September 15th.
Drop off/Pick Up:
Students are expected to arrange their own transportation to and from this event. No bus service will be provided by the school for transportation to or from downtown. Students and parents are encouraged to arrange carpools. Plan ahead and ensure it is a fun, safe evening! Give yourself lots of time to get downtown as traffic is often busy at this time in the evening. If you are driving, pay parking is available in a parking lot at the base of Denman. There is no parking lot attendant, so please bring coins or a credit card to purchase your parking ticket from the machine. THEY WILL TOW IF YOU DO NOT PURCHASE A TICKET!!
Travel Home From Cruise:
Students will be dismissed from the dock. Following the boat cruise, students and their parents are expected to arrange a safe ride home from downtown. The school assumes no responsibility for any activities that may occur after this time.
Supervision:
School staff will be present onboard the boat to supervise students from 6:00-9:00pm only. Once the boat returns to the dock at 9:00pm, staff chaperones will no longer be responsible for student supervision. It is the responsibility of the students and their parents/guardians to arrange for safe transportation back to Richmond. 
Security:
To ensure this is a safe and dry event, all students will be thoroughly checked by security personnel from the charter company prior to loading the boat.  Security will also be on the boat.
Expectations:
Students that are attending the boat cruise must adhere to the District's Code of Con­duct. Please read it before you attend the cruise.
Dress:
Dress is semi-formal.  Students are encouraged to wear layers or bring a sweater/jacket as it will be warm inside but cool outside on the deck.
District Code of Conduct